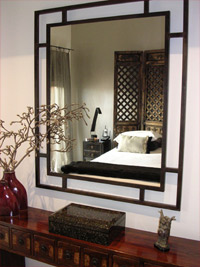 I am pleased to introduce you to Design A Decore, one of Victoria's leading interior design and colour consultants.
Since 1988, Design A Decore has consulted, and continues to consult to a diverse clientele receiving commissions from the following: -
Architects, on projects from major commercial developments to single unit private projects.
Retail and service industry projects including chemists, medical practices, and large project retirement homes.
Small, to major specification builders. This has included colour design and interior fit of award winning display homes. MBA best display 2002. HIA best displays in two categories and joint runner up ,2001. Design Works MBA Winner 2003, best renovation and addition. In 2010 we won the UDIA and National Award for Design Excellence for Seniors Living — Richfield Retirement Project
Public and private sector clients for commercial CBD fit outs and re fits.
Private clients from the exclusive high budget to the budget concerned at sites from suburban through to inner city apartments.
As is apparent from its record, Design A Decore is both flexible and versatile. It is comfortable and will excel in all size projects involving the full spectrum of clients.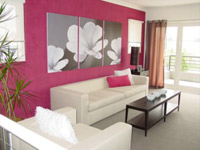 Design A Decore is driven by clients needs not its own artistic ambitions. In a commercial sense it has gained a reputation of being able, without compromising standards, to enhance a product or market a service for a price realistic to the benefit gained. Its principals believe that design has to sell at a profit and look as good as it costs.
Design A Decore has a well-developed network of exclusive import and manufacturing suppliers and, via an on-going research program involving European and Australian Fashion Fairs, Industry Seminars and Design Conferences, provides clients with advance International and absolutely contemporary fashions.
Design A Decore is a small hands-on firm. All briefs are personally handled by the firms founder Julie Chandler. No work is sub contracted or handed to juniors.
We are interested in talking to you if you want leading design and commercial reality in the same breath.

Sincerely
Julie Chandler
Managing Director
Click here to view Portfolio